2019.03.26
Victory at the Start-Up-Med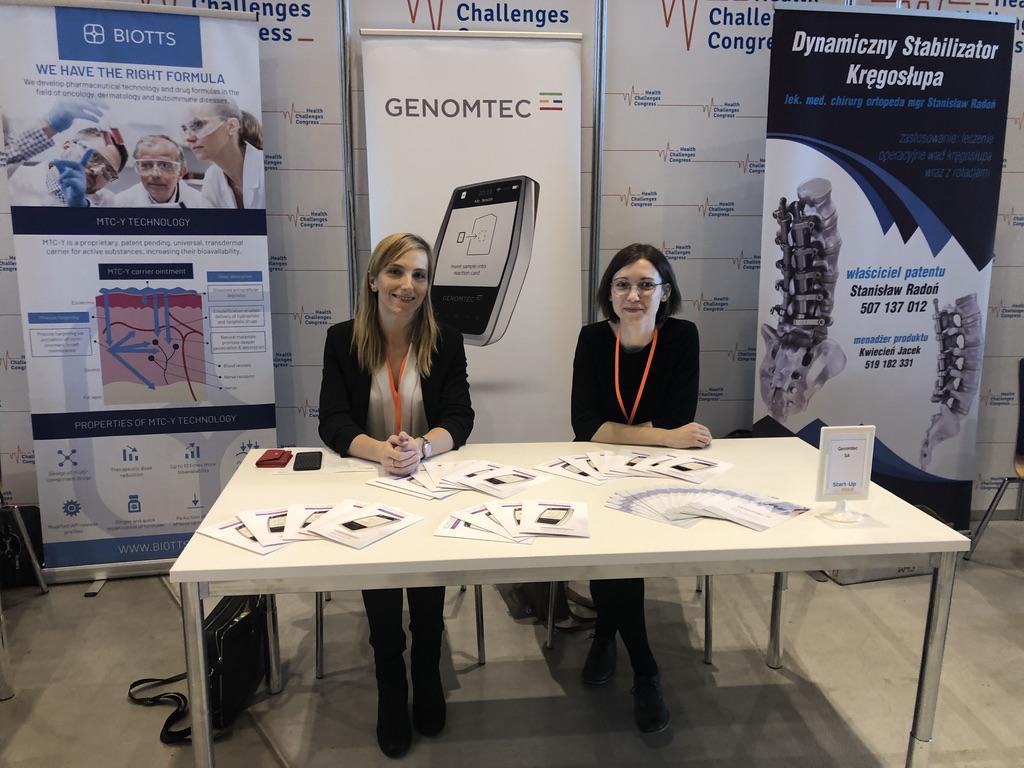 Our mobile system for genetic identification of infections has been appreciated by the jury of the first Start-Up-Med competition, organised as part of the 4th Health Challenges Congress –HCC in Katowice between 7 and 8 March.
We are exceptionally proud of the award, because the jury members were one of the most prominent clinicians and cardiologists in Poland:
Paweł Balsam, 1

st

Chair and Clinic of Cardiology, Medical University of Warsaw

Piotr Buszman, Deputy Director for Preclinical Research, Head of the Experimental Laboratory, Research and Development Centre, American Heart of Poland

Mariusz Gąsior, Head, 3

rd

Chair and Clinical Department of Cardiology, Medical University of Silesia in Katowice, Silesian Centre of Heart Diseases in Zabrze

Zbigniew Nawrat, Director, Heart Prosthesis Institute, Zbigniew Religa Foundation of Cardiac Surgery Development

Robert Rusak, President of the Board, POLMED, Polish Chamber of Commerce of Medical Devices (OIGWM)

Radosław Sierpiński, advisor and deputy of the Minister of Health for the creation of Medical Research Agency

Gabriela Sujkowska, Director, Tarification Department, Agency for Health Technology Assessment and Tariff System (AOTMiT)
The Start-Up-Med competition was to select and reward the most creative authors of both innovative and effective projects in the area of broadly understood drug and non-drug medical technologies (including medical devices, diagnostic solutions and ICT).
The event accompanying the 4th Congress of Health Challenges was attended by Katarzyna Koclęga, Project Manager and Izabela Pielka, who presented our technology to the competition audience.