2019.02.13
We are the Polish Product of the Future!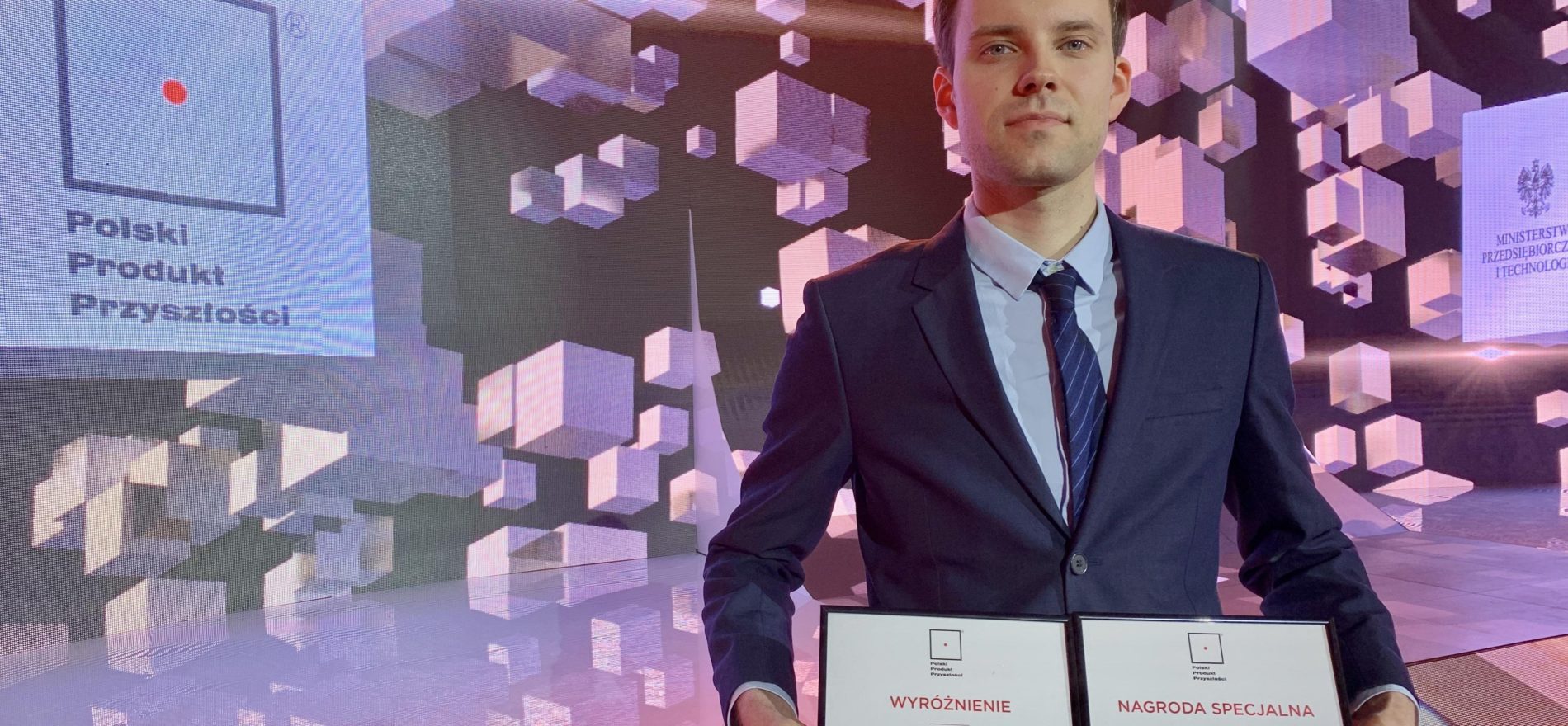 The group of winners of the 21st edition of the prestigious Polish Product of the Future competition would not be complete without Genomtec! During its grand gala, Miron Tokarski, a co-founder of our start-up, did not only receive an honourable award but also a special prize for the product submitted by the young entrepreneur himself.
The event organised by the Polish Agency for Enterprise Development (PARP) and the National Centre for Research and Development (NCBR) under the auspices of the Ministry of Entrepreneurship and Technology and the Ministry of Science and Higher Education was attended by numerous representatives of the world of business and science. Their contribution to the development of the Polish economy was appreciated by the Minister of Entrepreneurship and Technology present at the award ceremony.
On the other hand, Piotr Dardziński, Deputy Minister of Science and Higher Education emphasized that the initiatives such as the Polish Product of the Future confirmed the great potential of a close cooperation between Polish entrepreneurs and scientific bodies. According to him, a creative tension at the interface of these two realities and approaches to the development is the best recipe to obtain some breakthrough solutions for the Polish economy and social life.