2018.12.07
2nd place in Shark Tank for Genomtec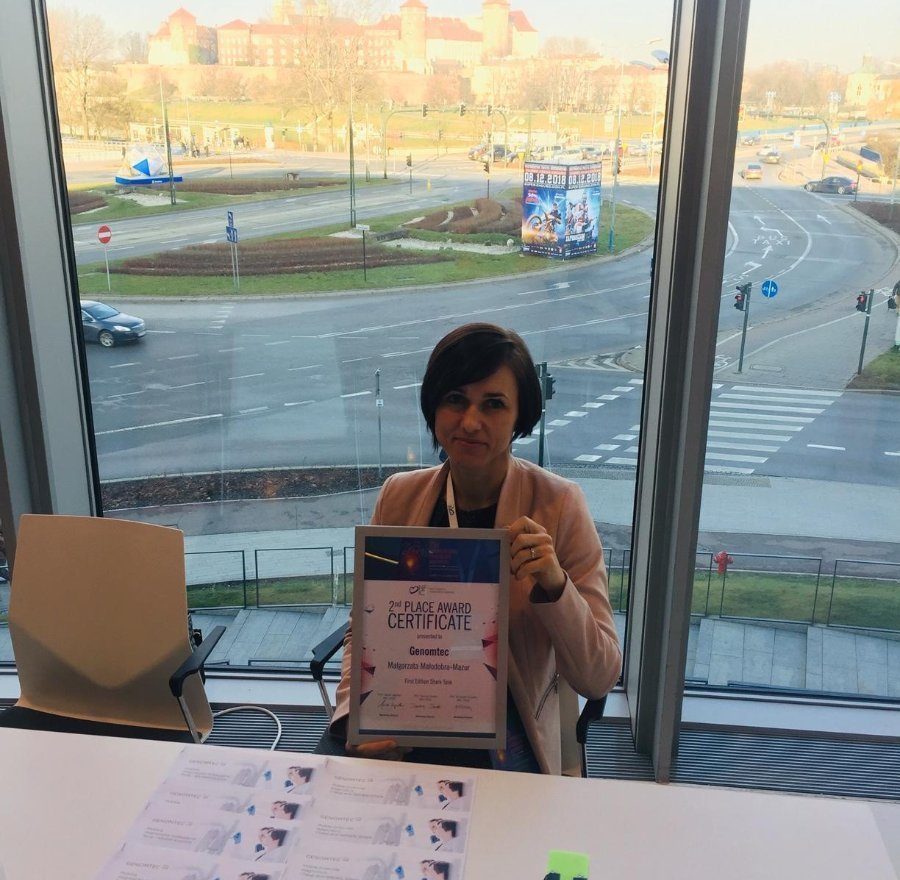 The New Frontiers in Interventional Cardiology (NFIC) conference is an annual event that brings together cardiologists, cardiac surgeons and angiology and radiology specialists from all over Europe, Japan and the US. This unique meeting takes place in Kraków. In 2018, Genomtec was invited to present the capabilities of its mobile DNA and RNA analyser at the ICE Congress Centre in the NFIC TT Area.
A part of the conference was the Shark Tank Arena competition. This satellite initiative of the NFIC workshops was held for the first time. Its aim is to enable Polish start-ups to conquer the med-tech sector through professional medical and business tutoring of the international jury, resulting ultimately in a possibility of going to the United States to meet potential investors.
The competition consisted of three stages: the preliminaries, i.e. the qualifying stage, semi-finals with presentations delivered by thirteen companies, and the finals for the best five participants. We are very pleased to let you know that Genomtec placed second in the competition.
– As members of the jury we have been faced with an extremely difficult task. The level of the finalists, however, proves that the Shark Tank actually is an indispensable initiative, and the Poles have great potential to become a global leader in the med-tech sector, comments prof. dr hab. n. med. Dariusz Dudek, chairman of the jury and director of the NFIC workshops.