2018.09.01
Miron Tokarski in Forbes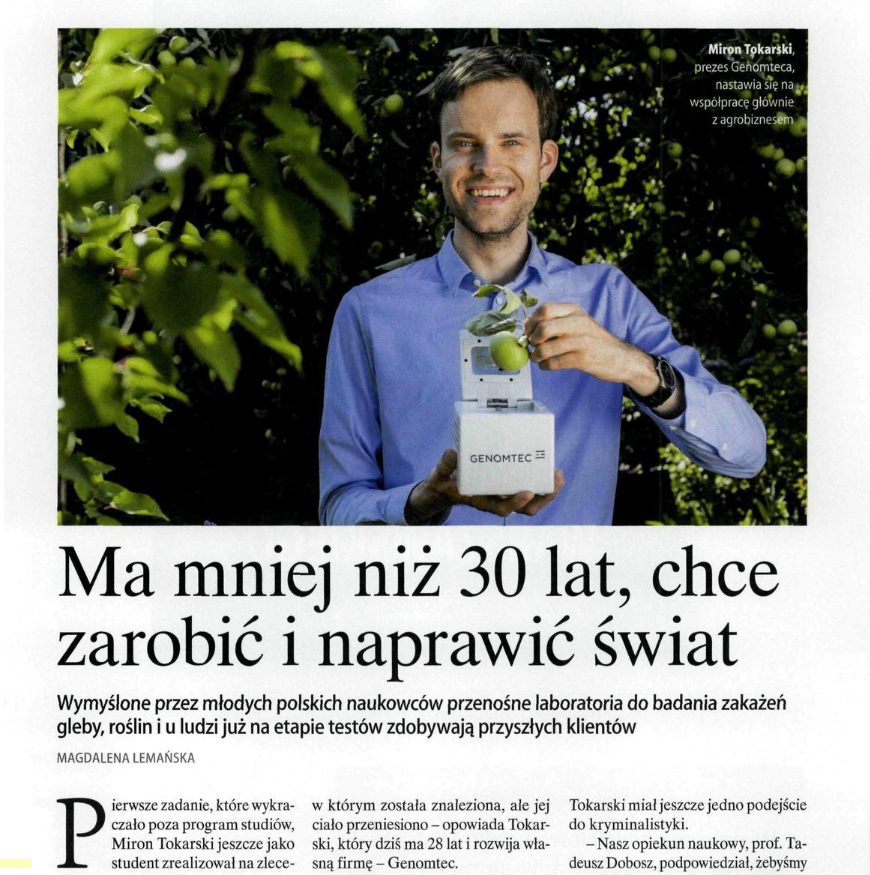 So says the title of a detailed article concerning Miron Tokarski's professional development and the business potential of Genomtec's technology which was published in Forbes, one of the most prestigious business magazines.
How did oak leaves help us in developing our technology? How to make sure all tests are performed as quickly as ASAP tests? Who was the first to realise just how much potential Genomtec's technology had? What does the company plan to do in the future
Do read about it in Forbes!