2020.12.08
Extension of cooperation with Synektik S.A.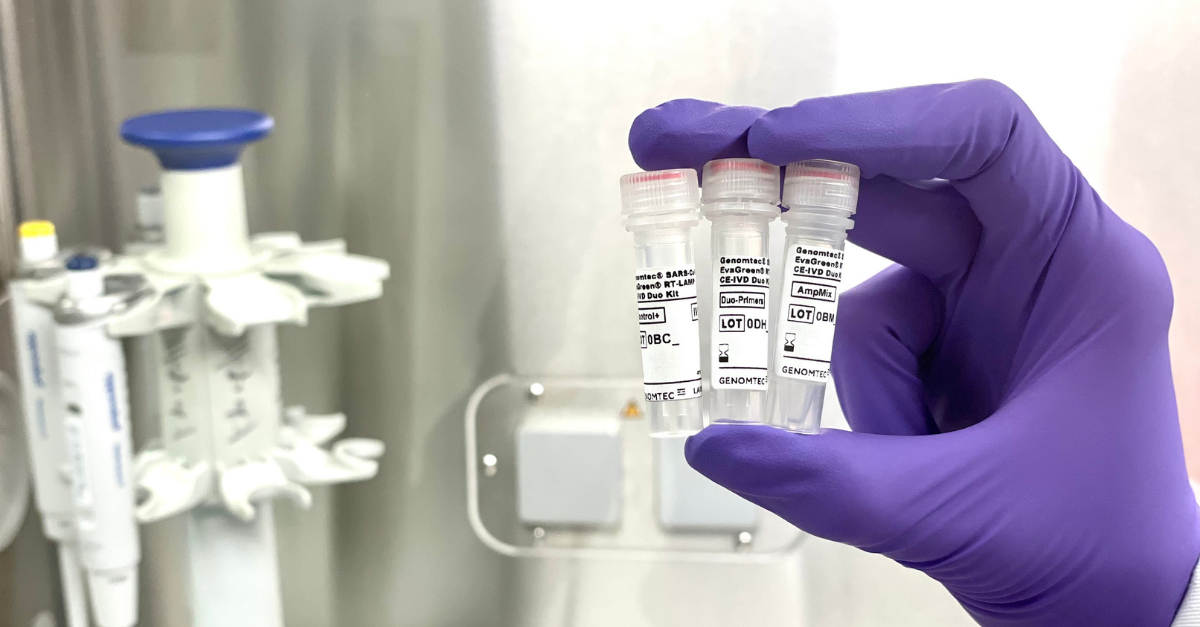 On December 7th, 2020, Genomtec, an innovative Polish manufacturer of clinical molecular diagnostic solutions, and Synektik, a manufacturer and distributor of advanced medical technologies, signed an open-ended Annex to the Distributing Agreement. Agreed terms give Synektik an exclusive distributorship for the territory of Poland for Genomtec's two-gene test (Genomtec® SARS-CoV-2 EvaGreen® RT-LAMP CE-IVD Duo Kit), utilized for molecular diagnostics of COVID-19. Genomtec test use an isothermal real-time fluorescence method, RT-LAMP, which enables faster time to result, when compared to any commonly used RT-PCR genetic test.
The position of the Genomtec Management Board states that this Agreement secures an efficient cooperation enabling country-wide sales of the innovative genetic test, with a Partner who has extensive experience and knowledge on the Polish in vitro diagnostic market, both private and public.